21 April 2022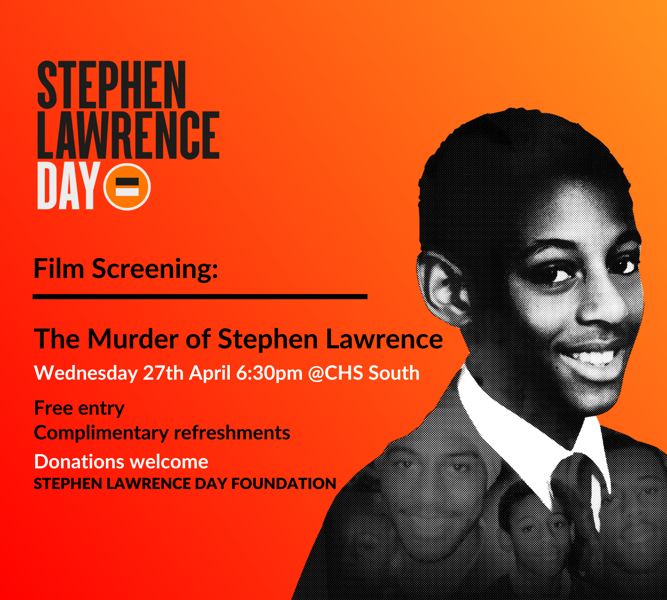 *This event has now ended*
Please join us for a special screening of 'The Murder of Stephen Lawrence', describing the devastating, brutal and unprovoked attack, which led to one man's death and a families heartbreaking journey for justice.
Tickets are free and include complimentary refreshments.
All donations are welcome for the Stephen Lawrence Day Foundation.
To book your tickets, please CLICK HERE.
For further details, please CLICK HERE to email Miss Zara Daswani - zdaswani@chssouth.org.uk